Ottoman Blanket Boxes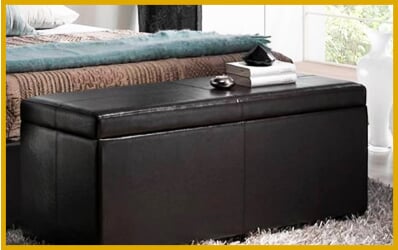 An Ottoman Blanket Box is one of those versatile pieces you can have. Ideally placed at the bottom of the bed, it not only adds character but also serves more than just one function.
As an added seating area, we have different ottoman blanket boxes in different styles and colors that are upholstered for maximum comfort.
Our ottoman storage boxes either have fully removable storage lids or can be opened using safety hinges, perfect for storing bed linens, clothes or children's toys.
Read More